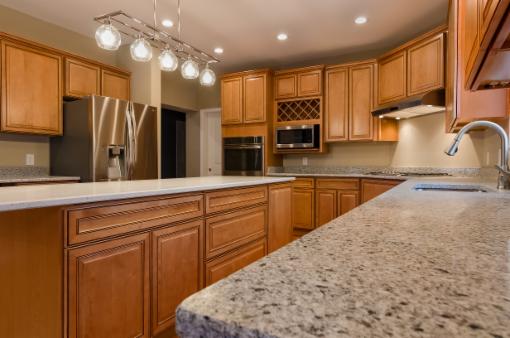 Modular Homes vs. Traditional Construction 101
What are the benefits of modular or prefab homes and additions?
Modular homes and additions are built indoors in a controlled environment that supports better quality construction and faster build-time.

A small, custom traditional home builder cannot compete with a modular home builder's financial leverage because of the economy of scale that production in an efficient factory setting with skilled craftsmen and precise machinery allows. Modular manufactured home value is therefore as great as traditionally built homes.

Homes or modular room additions are transported to the site nearly complete, while the construction of a stick-built home is carried out at the site. For home additions, modular construction has less invasive time to your daily life.

The final look custom manufactured homes matches that of traditional homes, and just like their stick-built counterparts, a modular home can be custom designed. There are many modular home plans available to get you started.
That's just the beginning. If you want more information on factory built homes, and a detailed comparison of modular, mobile, and traditional homes, read our
PDF chart here
. You will find information about:
Building Codes
Floor Plans / Design
Maintenance Cost
Energy Efficiency
Green-ness
Traditional vs. Manufactured Home Resale Value
Time Frame
Appearance
Building Process
Aliases

We also recommend reading over the FAQs below, courtesy of the National Association of Home Builders. You will find the answers to some misconceptions about modular homes, information on the benefits of the modular home construction process, and what makes a modular home worth considering. If you still have questions, Finish Werks is only a phone call away.
If Cars Were Built Like Houses (Why!!)

FAQ's/Answers
F
rom the National Association of Home Builders
What Is A Building System?
A building system is a highly engineered method of producing buildings or building components in an efficient and cost effective manner. The use of building systems is common in many different types of residential, multifamily, and commercial construction. A modular home is the culmination of one type of building system. Modular homes are constructed in segments (called "modules") in a climate-controlled factory by skilled craftsmen using precise machinery and methods. When these modules come together on your building site and the final finishing touches are completed by your local builder, those modules become a home for you and your family.
[ED's NOTE: While Finish Werks can also site- or stick build your home, it is preferable to go modular, whenever possible. Consider modular over stick-built for your modular room additions, as well! Here are some modular home plans to get you started.]
Tell Me More About The Modular Home
Construction Process.
Today's modular systems are models of efficiency and quality. The building process begins at the design phase using state of the art Computer Aided Design (CAD) systems to create your floor plan. In-house engineering departments eliminate the need for costly outside engineering firms. Once you have approved your plans, third party approved plans are supplied for a building permit application. Once designed, the building process begins. Quality assurance is a constant process from every area of the factory ensuring the finest construction. Quality materials, care for details and the same building codes and standards of site-built homes are observed. Efficiency begins with modern factory assembly line techniques. Work is normally not delayed by weather, subcontractor no-shows, or missing materials. Once the modules have been constructed at the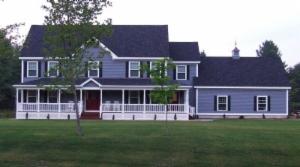 factory they are ready to be delivered and set. Trucks deliver modules to the site where they are lifted by a crane and placed onto the permanent foundation. An experienced "set crew" will put the modules together on the foundation. Your local builder will do final finish work so you can move in!
[NOTE: As a local Maryland modular home builder, we will guide you through this process to bring your new home or modular room additions to completion. It all starts with your two purchase options – ModularDirect™ for DIY'ers, and Turnkey – which will be discussed below.]

I Hear A Lot About "Green" Building. Are Modulars Green?
Green Building is the practice of using sustainable materials and design in new construction. Yes, modular homes are by their very nature, green. Assembly in an enclosed indoor environment contributes to reduced waste of material at the factory and the job site, lessens the environmental impact on the land and the community where the house is being delivered, and allows for a tighter built structure to maximize energy efficiency – all of which are key components to green building standards.
[NOTE: Visit our "Green Home Building and Green Modular Homes" page. As your Green Home Builder, we take the already efficient modular home building process to the next level with our GreenWerks packages.]

Are Modular And Manufactured Homes The Same?
No. No. And, NO. Modular homes are constructed to the same state, county and specific local building codes as site built homes and should not be restricted by building or zoning regulations. Keep in mind that your new modular home is inspected at the factory during each phase of construction and an independent third party inspection agency approves each home before it is delivered to the home site. Manufactured homes, sometimes referred to as mobile homes, are constructed to the Housing and Urban Development (HUD) Code.
[NOTE: Our PDF chart offers a detailed exploration of not only the differences between modular and mobile homes, but stick-built homes, as well.]

How Long Does It Take To Build A Modular Home?
One of the most popular benefits of modular construction is quick turnaround between groundbreaking and occupancy. On average, a home consisting of 4 modules can be completed in the factory in about a week. Once the modules are set on the foundation at the home site, final completion by the local builder can be completed in roughly one month depending on the size and scope of work of the project.
[NOTE: This is an unrealistic sales job. After order processing and engineering stamps, it takes at least three weeks at the factory (this step cannot be rushed!), followed by at least one month for on-site finishing work. Fact is, if you want something done right, give yourself breathing room. As good as we are at budgeting, do NOT under-estimate your construction project.]

What Do Modular Homes Look Like?

Modular homes look like any other home. The design flexibility of modular construction allows manufacturers to build from the most simple to the most complex designs in residential, multifamily, and commercial construction. We have included a small sampling of modular photographs here. Be sure to check out: www.nahb.org/modular for more photos.


[NOTE: Check out the Youtube videos at the bottom of our home page to get a closer look at modular homes throughout the building process.


Can I Custom Design My Home?

Yes. Most modular companies allow you complete design flexibility and customization. But remember, every manufacturer is different. Engineering capabilities and product specifications will vary from company to company.
[NOTE: Modular factories customize, but most local builders/dealers do not. We say it all the time: we've never built a stock plan. We will build whatever you want as long as we can get DOT permits to transport it and access to your site to erect it. There are many modular home plans available to get your started on customization.]


Is Financing a Modular Home Different than Financing a Site-Built Home?

There is no distinction between modular and site built homes as far as appraisal or financing. Banks and lending institutions treat both types of construction the same. Likewise, there is no difference in insuring the modular property.
[NOTE: It is of no concern to lenders. If you do get a picky one you have two choices: 1. Tell them it's a stick built house constructed in-doors offsite, or 2. Get another lender!]


How Does Modular Construction Fit In With Rebuilding After Natural Disasters?

Modular construction has been heavily utilized in the rebuilding effort of areas devastated by hurricanes and other natural disasters. The strength of modular construction and the ability to rebuild quickly with affordable high-quality homes that do not place an undue strain on the available local labor pool make modulars an excellent choice in rebuilding.

OK, You've Convinced Me! How Do I Buy One?

Call Finish Werks and set up an appointment, OR,

Research the manufacturers [refer to Floor Plans for list] and make a call. Modular manufacturers market and sell their homes through local builders or developers who will work with you throughout the process from lot selection to site preparation. Site preparation includes; building a foundation, assuring the home is weather tight, finish work, utility hook-ups, and any additions such as porches or decks.
[NOTE: Finish Werks, as a custom modular home builder, does not assist with lot selection beyond advice to those clients seeking to purchase land to build on. Realtors provide site consults as representatives of the properties they buy & sell. Visit Resources for a great referral to Kristi, and for information on the Home and Modular Addition Building Process.]




Still have questions? Contact Finish Werks, Maryland modular home builders, to answer all your questions on modular room additions, modular home plans, and custom manufactured homes.

Send your questions to: inquiry@finishwerks.com or call us at (410)514-6222.







Home

I

Modular Homes

I

Design/Build

I

Going GREEN

I

Media&Downloads

I

Contact/About Us

I

Projects

I

Resources
Modular Homes vs. Traditional Construction FAQs

I Modular Home Pricing and Financing for Modular Homes